Disposable Arm Brace for Emergency Medical Care
Kay Kare Disposable Arm Brace offers 2-step quick application for emergency medical care when every minute is critical to helping and saving a life.
2-Step Application (Quick and Easy)
Lightweight
Compact Storage
Velcro Fastened, for easy strap adjustability
Ambidextrous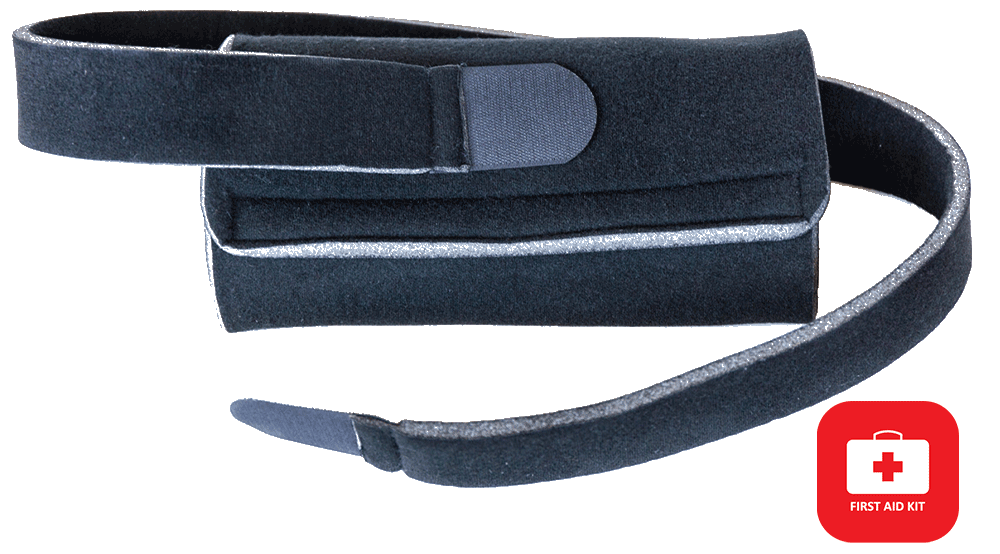 Now awarded "Tech Breakthrough" Premier contracted supplier

Ergonomic design for improved comfort and security.
Waterproof, machine washable and breathable.
Supports good skin hygiene.
Velcro fastened, for easy strap adjustability.
Tested for durability.
Ambidextrous.
Open Flap Technique
Patented roll-over flap makes application easy. The Velcro strip secures the arms in place. Kay Kare™ is FDA Registered.
Ease of Use
Place the arm on the flap
Close the flap to form a sleeve
Wrap the waist strap
Simple to use buckle
Comfortable
Soft and firm material without the use of webbing

Machine washable and breathable

Moderately waterproof
Attractive
Simple and elegant
Fewer straps and buckles, making them aesthetically modest
Customizable for a nominal additional cost (Please email or call for information.)